A New Creative Direction Embodies Our Brand Ethos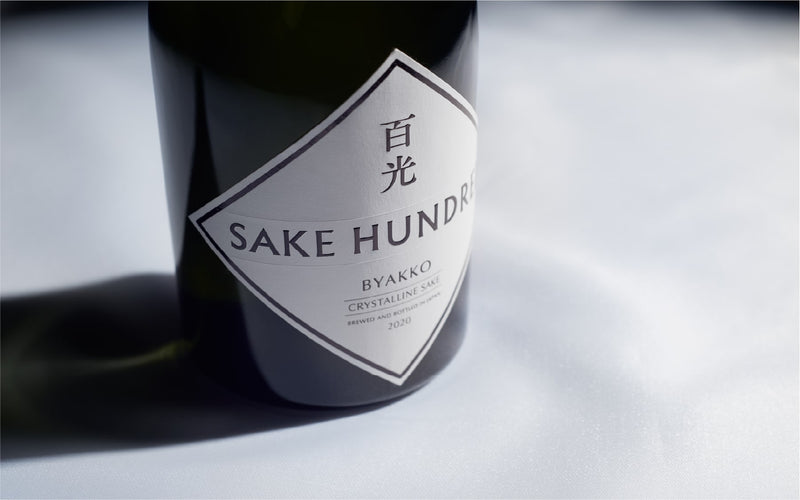 Bringing the Brand Closer to Fans
SAKE HUNDRED's complete rebranding means a totally new creative direction.

A brand's creative direction is a powerful tool for connecting with consumers. It's a universal language for telling the public who we are, our values and our vision.

To convey elevated flavors and quality through creative direction is a worthwhile pursuit. But that's not really what SAKE HUNDRED is about. We want to tell consumers who we are, and gain lifelong fans through honest depictions of our philosophy — what drives the people behind SAKE HUNDRED.

In rebranding SAKE HUNDRED, our creative team sought to convey the ultimate goal of our product: To fill your heart, and color your life. To focus on that message required a complete overhaul of the creative language we use to talk to beverage enthusiasts the world over.
A Label to Symbolize Our Purpose
The label is where we started in implementing our new creative vision.

The first step in creating a brand identity, it's often said, is designing a logo. We chose, instead, to focus on the label first and foremost, because we knew we wanted something striking that symbolizes our philosophy.

A logo, design motifs, patterns, brand voice, flagship products — these all become symbols of what a brand stands for. It's all an opportunity to connect to communities and leave a lasting impression; to build an emotional connection that inspires pride and confidence.

The SAKE HUNDRED label is, in many ways, the face of the brand. It's the most visible expression of who we are, and the first thing a sake drinker sees when selecting which bottle to take home. To announce SAKE HUNDRED to the world, we see our label, not a logo, as our business's true watermark.
And so we reflected on both our creative decisions and our brand philosophy. We allowed our vision and identity to drive and inform our creative process, and in turn our design decisions have deepened our understanding of who we want to be as a brand.
A Balance of Craft and Elegance
Our keyword in designing the SAKE HUNDRED label was "elegance." We wanted to impart intelligence and sophistication to our creative tone.

A lot of work goes into a design language, from spacing and kerning, font and color, to the thickness of lines and overall motif. The SAKE HUNDRED creative team pored over each of these details and more until the label conveyed the elegance we were after.
Even the physical shape of the label itself holds significance. We chose a symmetrical rhombus design, with the brand name cutting perfectly across the center, to elicit regal confidence while evoking the deep tradition of sake by incorporating both a stylized image of polished rice and auspicious Japanese kissho motifs.

Our key color, on our label and throughout the SAKE HUNDRED brand, is white. This is the color of polished rice, of course, as well as the color used to express clarity in sake. It also represents sophistication and an expression of traditional Japanese aesthetics.
A Brand Must be Nurtured
SAKE HUNDRED's new creative direction is just the beginning of a long road ahead. Brands are shaped through interaction with the communities that nurture them. Perhaps in time, SAKE HUNDRED will change course once again, to better provide the indelible sake experiences our customers want. Regardless of the shape SAKE HUNDRED may take over the years, we hope you'll join us in making it something special.
このページをシェアする